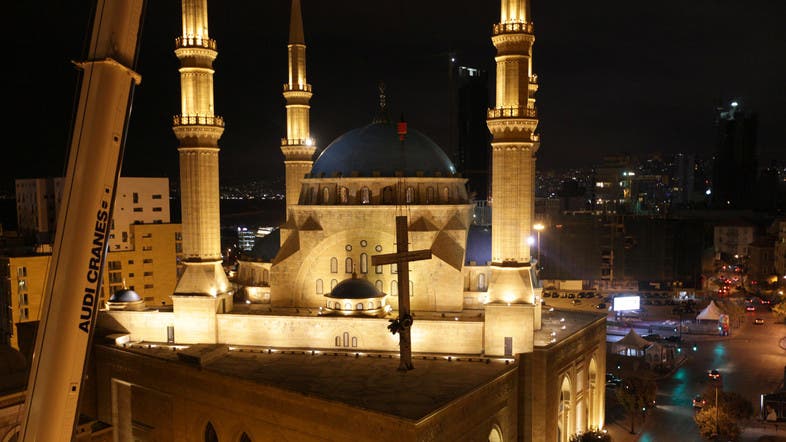 In Beirut's rapidly evolving skyline, a newly built cathedral bell tower has risen next to the soaring minarets of a landmark mosque, symbolizing both religious coexistence and competition in a city split by sectarian war from 1975 to 1990.
The new bell tower of the 19th century Saint George Cathedral is Beirut's tallest at 72 metres (236 feet) – the same height as the four minarets of the Mohammad al-Amin mosque that has dominated the city skyline since it was built over a decade ago.
Topped with an enormous cross that lights up at night, the bell tower was inaugurated at the weekend after a decade of construction.