Read the entire press release here
See the list of finalists here
BREAKING NEWS: Finalists for Business & Interfaith Peace Awards Announced in Rio
13 Jul, 2016
Immediate Release – 13 July, Rio de Janeiro
A group of 17 business men and women from around the world are finalists for a new award that honors achievement in interfaith relations in both global and local business communities.
The Global Business & Interfaith Peace Awards are given by the Religious Freedom & Business Foundation, a U.S.-based nonprofit, together with the United Nations Global Compact' Business for Peace platform to honor current or past business CEOs for leadership in promoting and fostering interfaith understanding.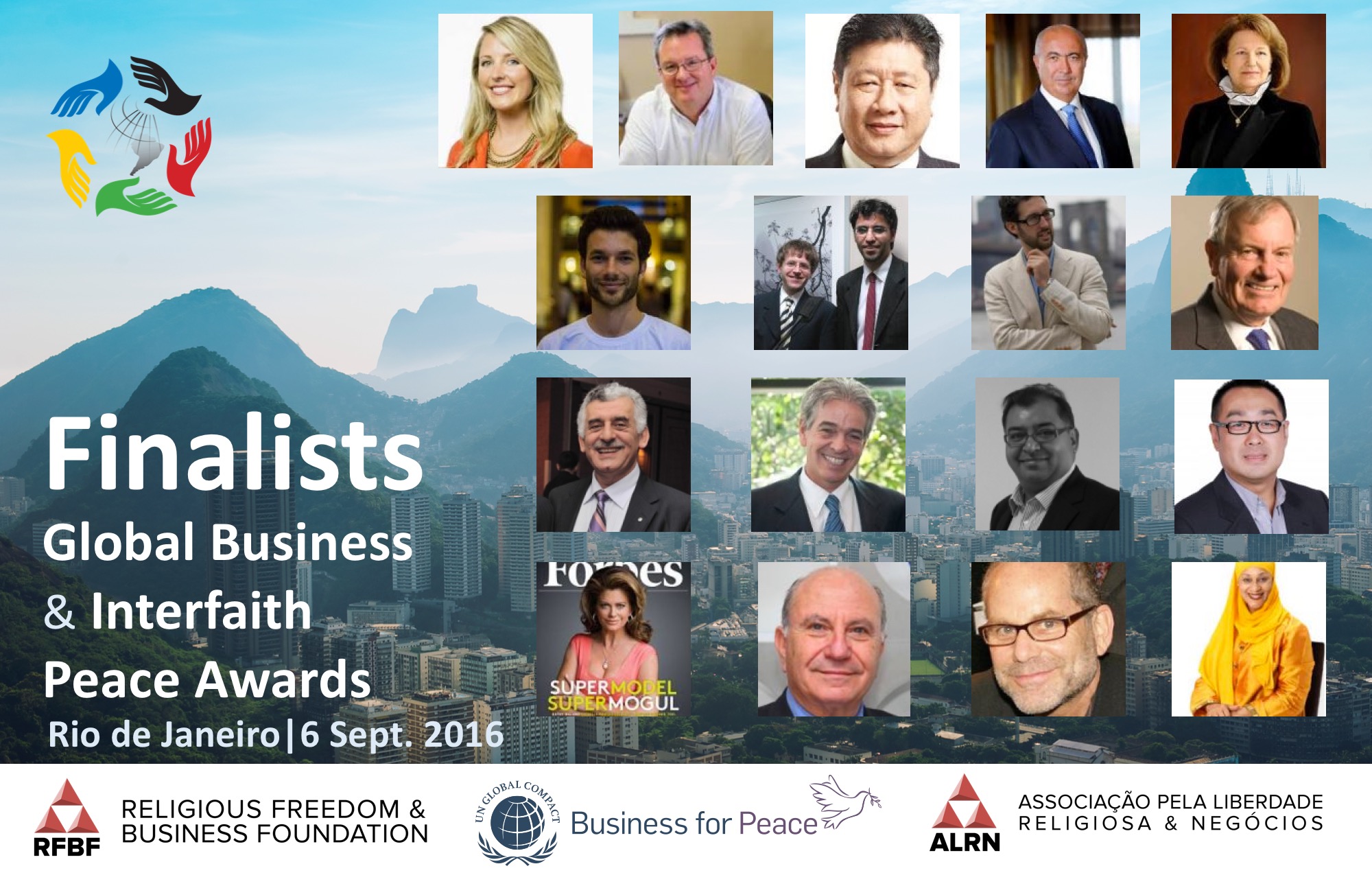 The winners will be announced on Sept. 6, 2016 during the Paralympic Games in Rio de Janeiro, Brazil. Judges will name Gold, Silver and Bronze medalists.
"Business leaders are increasingly aware they have a responsibility to do good and not just make a profit," said Brian Grim, the president and founder of The Religious Freedom & Business Foundation. "Part of doing good is addressing some of the really tough challenges we face such as extremism and communal conflict."
Read the entire press release here