Religious scholars, experts and teachers from around the world unite to make emotive declaration on climate change ahead of crucial Paris summit
Islamic leaders have issued a clarion call to 1.6bn Muslims around the world to work towards phasing out greenhouse gas emissions by 2050 and a 100% renewable energy strategy.
The grand mufti's of Lebanon and Uganda endorsed the Islamic declaration on climate change, along with prominent Islamic scholars and teachers from 20 countries, at a symposium in Istanbul.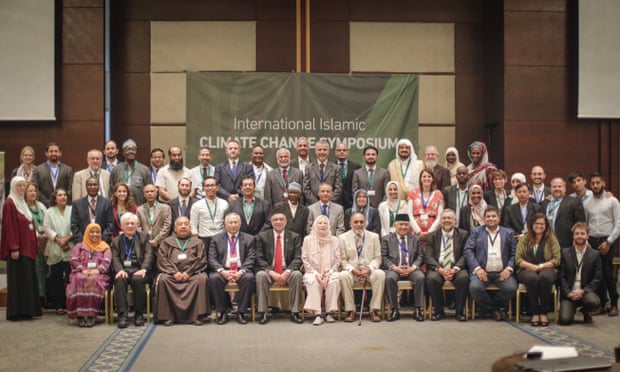 Islamic leaders launch climate change declaration in Istanbul. Photograph: Islamic Relief
Their collective statement makes several detailed political demands likely to increase pressure on Gulf states ahead of the Paris climate summit in December.