A nun who saved Jewish families during World War Two has been made the first Swedish saint in more than 600 years.
Pope Francis canonised Roman Catholic convert Mary Elizabeth Hesselblad at a ceremony in St Peter's Square on Sunday.
Ms Hesselblad hid Jewish families in the convent in Rome where she was the mother superior.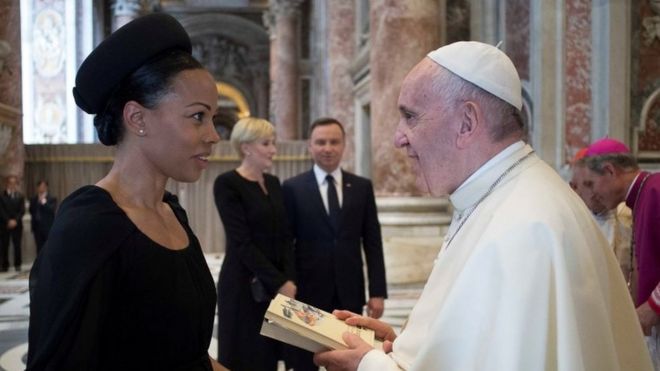 Swedish Minister of Culture Alice Bah Kuhnke attended Mary Elizabeth Hesselblad's canonisation in the Vatican
The Pope also canonised Polish monk Stanislaus Papczynski for supporting the poor in the 17th Century.
He founded the first men's religious order dedicated to the Virgin Mary's immaculate conception.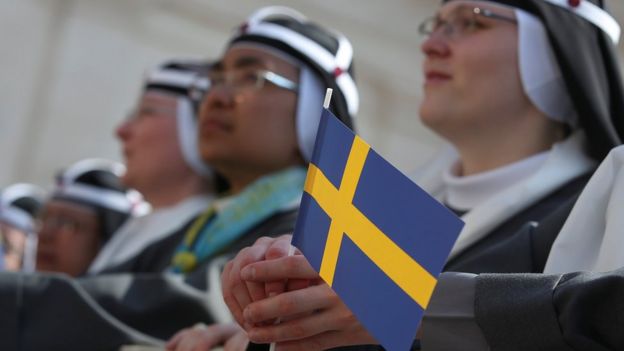 How does someone become a saint?