Three women will serve on committees that make key policy decisions for its 15 million worldwide members
The Mormon church for the first time has appointed women to three high-level church councils previously reserved only for men – a move scholars and Latter-day Saint feminists say marks a small, but noteworthy step in an ongoing push to increase visibility and prominence of women in the faith.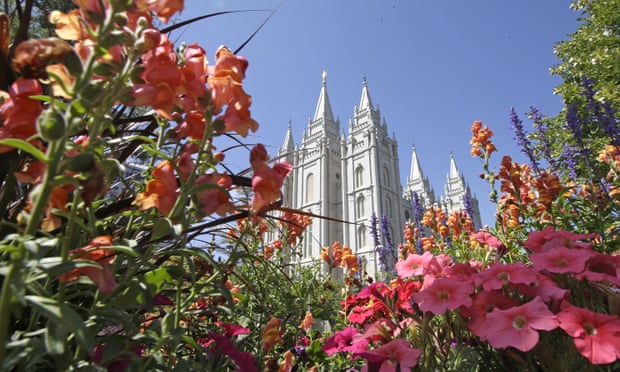 Flowers bloom in front of the Salt Lake Temple in Salt Lake City. The Mormon church announced that it would be appointing women to its councils for the first time. Photograph: Rick Bowmer/AP
The Church of Jesus Christ of Latter-day Saints announced the appointments on Tuesday evening of three high-ranking women to committees that make key policy decisions for a faith of 15 million worldwide members.
The women are: Linda K Burton, president of the faith's largest organisation for women called the Relief Society; Rosemary Wixom, president of a branch dedicated to teaching children called General Primary; and Bonnie L Oscarson, who leads the Young Women's organisation.